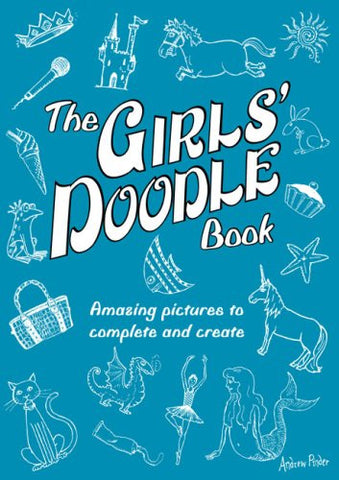 The Girls' Doodle Book: Over 100 Pictures to Complete and Create by Andrew Pinder (Paperback)
Fairies, princesses, ponies, and pop-stars make this book shine for girls. With 100 of Andrew Pinder's imaginative and humorous illustrations, every girl will be eager to be a daydream believer with her coloring supplies. Each page presents the opportunity to open the mind to creativity by finishing pictures with prompts such as "what's in the magic forest?" "draw your dream castle," and "show us how girls rock!" With no limits to their imaginations or skills, girls will be on cloud nine carrying around this book.
*Despite our best efforts to predict the demand for books, the magical spells we use sometimes fail us. So to check if we have the book in-stock before you place your order, contact us at 6702 2452 or drop us an email at myimaginationkingdom@gmail.com
Reading Level: 7+
Reviews:
"We got this for Claire's birthday. It's really cool."
Click here for the original reviews 
Related products