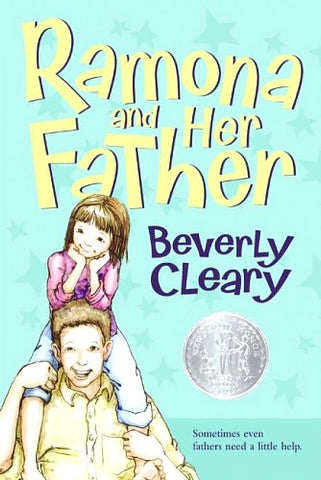 Ramona and Her Father by Beverly Cleary (Paperback)
Trouble in the Quimby house
When her father loses his job, Ramona decides to help out. Maybe she could earn a million dollars making a TV commercial, or get her father to stop smoking to save money (and his lungs)—she is full of ideas. Some work, some don't. But when her father says he wouldn't trade her for a million dollars, Ramona knows all is right in her world.
*Despite our best efforts to predict the demand for books, the magical spells we use sometimes fail us. So to check if we have the book in-stock before you place your order, contact us at 6702 2452 or drop us an email at myimaginationkingdom@gmail.com
Reading Level: 8-9
Reviews:
"Beverly Cleary does it once again with this astonishing book Ramona and Her Father. If you are dealing with a situation that you don't quite know how to explain to children, I think this book does just that. Living in todays world is tough enough for an adult to handle let alone a child. This book deals with the ecomical challenges of life from the perspective of a child. Beverly Cleary turns challenge into humor,and compassion. In this book Ramona, a second grader faces many challenges and wants to do what is best for her family. What will Ramona do? How will she deal with these challenges? Ramona and Her Father is a Newberry Honor Award recipient and a truly delightful book for all."

"Ramona's family is going through a difficult change. Through it all, Ramona wonders if her father still loves her. A not-to-be missed book, especially for Ramona lovers and readers aged 7-10."
Click here for the original reviews

Related products