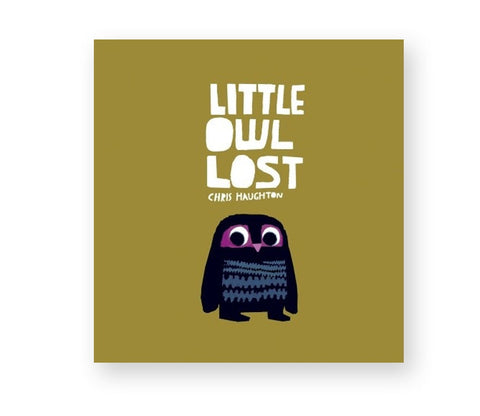 Little Owl Lost by Chris Haughton (Board Book)
What if a little owl fell from his nest? A reassuring story for the very young told with whimsy and simple, vibrant artwork.

Uh-oh! Little Owl has fallen from his nest and landed with a whump on the ground. Now he is lost, and his mommy is nowhere to be seen! With the earnest help of his new friend Squirrel, Little Owl goes in search of animals that fit his description of Mommy Owl. But while some are big (like a bear) or have pointy ears (like a bunny) or prominent eyes (like a frog), none of them have all the features that make up his mommy. Where could she be? A cast of adorable forest critters in neon-bright hues will engage little readers right up to the story's comforting, gently wry conclusion.
*Despite our best efforts to predict the demand for books, the magical spells we use sometimes fail us. So to check if we have the book in-stock before you place your order, contact us at 6702 2452 or drop us an email at myimaginationkingdom@gmail.com
Reading Level: 2+
Reviews:
"This was so cute. It even made a sick four year old smile after a hissy fit. So you must know that it is a keeper. Also the ending had me grinning from ear to ear."
"Oh my....the kids loved this one at storytime! They made me read it over again!
Little Owl falls off the roost...oops! uh oh! He needs help finding his mother. All his animals friends want to help, but little owl's description of his mother makes for some hilarious results!"
Related products