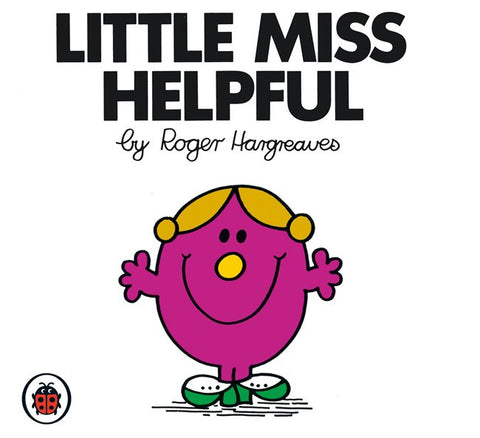 Little Miss Helpful by Roger Hargreaves (Paperback) Mr. Men and Little Miss
Little Miss Helpful means well, but with help like hers--you'd better be careful!
*Despite our best efforts to predict the demand for books, the magical spells we use sometimes fail us. So to check if we have the book in-stock before you place your order, contact us at 6702 2452 or drop us an email at myimaginationkingdom@gmail.com
Reading Level: 6+
Reviews:
"Now that kid2 is old enough we started reading this little book almost every night :) And kid1 joins us!"
"ha ha ha! Little Miss Helpful isn't as helpful as she tries to be . . . and with hilarious results!"

Click here for the original reviews
Related products