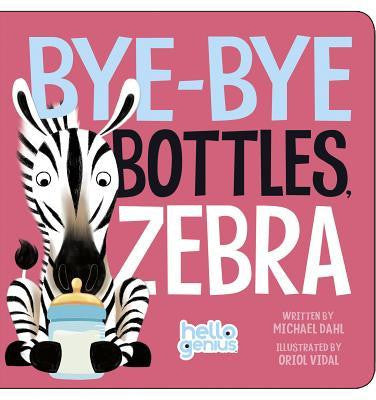 Hello Genius: Bye-Bye Bottles, Zebra by Michael Dahl (Board Book)
Now that Little Zebra is getting bigger, it's time to done with bottles. It's not easy, but Little Zebra must learn to use a cup. Bye-bye, bottles!
*Despite our best efforts to predict the demand for books, the magical spells we use sometimes fail us. So to check if we have the book in-stock before you place your order, contact us at 6702 2452 or drop us an email at myimaginationkingdom@gmail.com
Reading Level: 2+
Reviews:
"I actually hate the baby-behavior-modification-board-book genre. But this one is much better than most. The pictures are good and the text mostly does not make me gag."
Click here for the original review
Related products