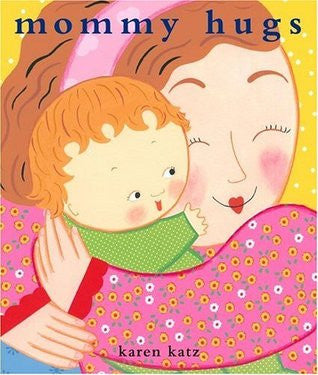 Mommy Hugs by Karen Katz (Board Book)
Mommy and baby count their hugs throughout the day in this bright picture book that captures some of the special moments that a mother and child share every day.
*Despite our best efforts to predict the demand for books, the magical spells we use sometimes fail us. So to check if we have the book in-stock before you place your order, contact us at 6702 2452 or drop us an email at myimaginationkingdom@gmail.com
Reading Level: 1+
Reviews:
"Another one that my daughter can't get enough of. This is a great counting book and also great for bonding. She loves it when I act out the little things on the pages with her."
"We got the board book version of this title because we'd just recently read Katz's `Daddy Hugs' and as a good husband I wanted to be equitable. It's a cute little counting book, each page reinforcing how much mommy loves baby, showing different ways they can interact. A simple concept well executed."
Click here for the original reviews
Related products