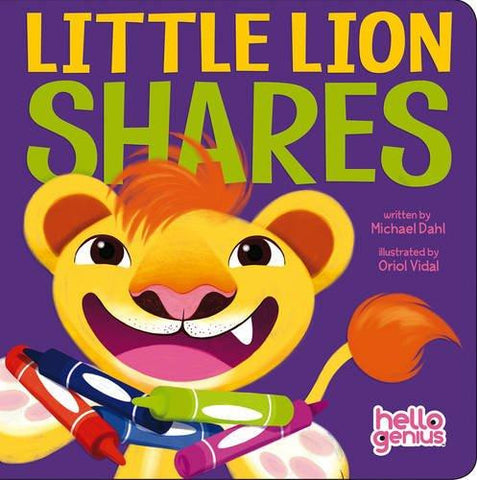 Hello Genius: Little Lion Shares by Michael Dahl (Board Book)
Little Lion does not like to share, but he must learn so he can share something extra special with his mom.
*Despite our best efforts to predict the demand for books, the magical spells we use sometimes fail us. So to check if we have the book in-stock before you place your order, contact us at 6702 2452 or drop us an email at myimaginationkingdom@gmail.com
Reading Level: 2+
Reviews:
"We read this at the library today while we were waiting for storytime. It's a pretty short board book about sharing. It shows the options that kids have while playing with someone - play with something else or pay together. It was cute and the little lion was sweet too. My daughter really liked the "ROAR" at the end. =)"
"One of my toddler's favorites: bold, colorful illustrations paired with short, exclamatory dialogue all wrapped up in a chunky, board book for little hands."
Click here for the original reviews
Related products