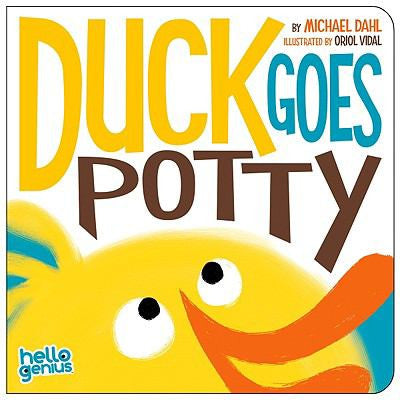 Hello Genius: Duck Goes Potty by Michael Dahl (Board Book)
Little Duck learns how to go potty all by himself.
*Despite our best efforts to predict the demand for books, the magical spells we use sometimes fail us. So to check if we have the book in-stock before you place your order, contact us at 6702 2452 or drop us an email at myimaginationkingdom@gmail.com
Reading Level: 2+
Reviews:
"I LOVE this book! It is such a cute short book that can help little kids understand the basics of going to the potty. Plus, the illustrations are so dang cute. The ducks facial expressions are priceless! We rented this out from the library, but I may just have to make this a permanent book in our home."
"Fun and simple. One of the less awkward potty training books. C really enjoyed this one, and on several occasions after reading, felt inspired to sit on his own potty chair."
Click here for the original reviews
Related products