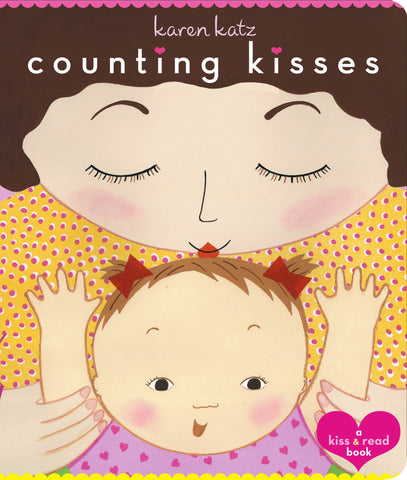 Counting Kisses by Karen Katz (Board Book)
How many kisses does a tired baby need? Count and kiss along with this bedtime book, now in a sturdy format perfect for the youngest readers.
*Despite our best efforts to predict the demand for books, the magical spells we use sometimes fail us. So to check if we have the book in-stock before you place your order, contact us at 6702 2452 or drop us an email at myimaginationkingdom@gmail.com
Reading Level: 1+
Reviews:
"Sweet and cozy little story about all the kisses it takes before baby falls asleep--from ten little kisses on ten little toes to two kisses on each eye. It's nice as we see Mom, Dad, Grandma and Big Sis/Bro all showering the baby with love."
"This is a sweet book to read with students at the facility students can think about the wonderful exeperiences they have at home with their love ones kissing them goodnight and showing them that they love them and will see them in the morning. It is also a good book to read with students learning numbers from 10to1."
Click here for the original reviews
Related products