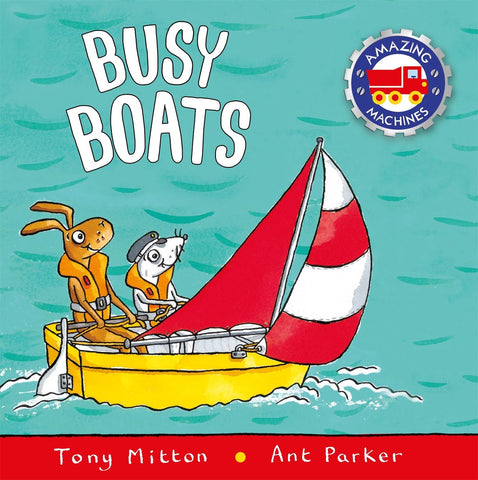 Sail boats, row boats, ferry boats and speedboats: find them all and discover how they work in this fun-filled picture book. Then take a cruise on an ocean liner, crewed by our favorite animal characters, in a jolly rhyming journey.
*Despite our best efforts to predict the demand for books, the magical spells we use sometimes fail us. So to check if we have the book in-stock before you place your order, contact us at 6702 2452 or drop us an email at myimaginationkingdom@gmail.com
Reading Level: 4+
Reviews:
"This is a really nice book to teach young ones all about boats. The many different kinds of boats there are and common boat related terms and meanings are given. Boys and girls both will equally enjoy the rhyming text and cute illustrations throughout. I look forward to reading many more books by this author!"
"We love all the Amazing machines books! These wonderfully illustrated and fun rhyming text books are great to share with young children!"
Click here for the original reviews
Related products